10115 Donner Pass Road, Truckee CA
(530) 563-5119
Open Daily from 9am - 6pm.
Conveniently located in Historic Downtown Truckee, just across the tracks from the majestic Truckee River, Trout Creek Outfitters is a full-service fly shop with a friendly staff that can get you ready for your time on the water.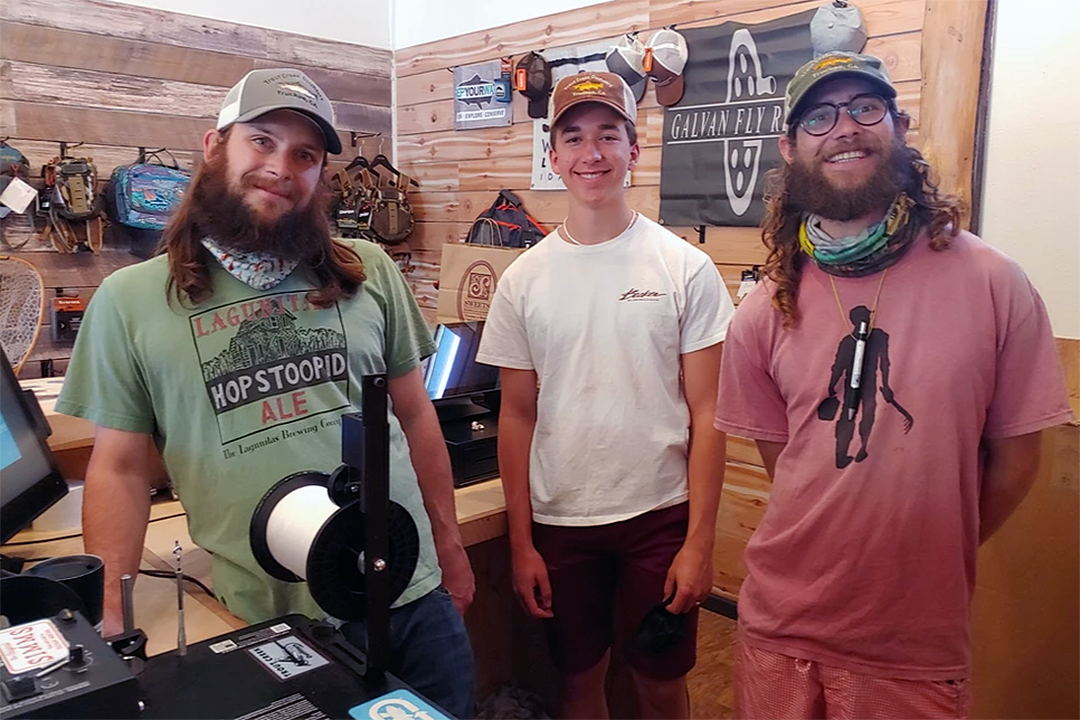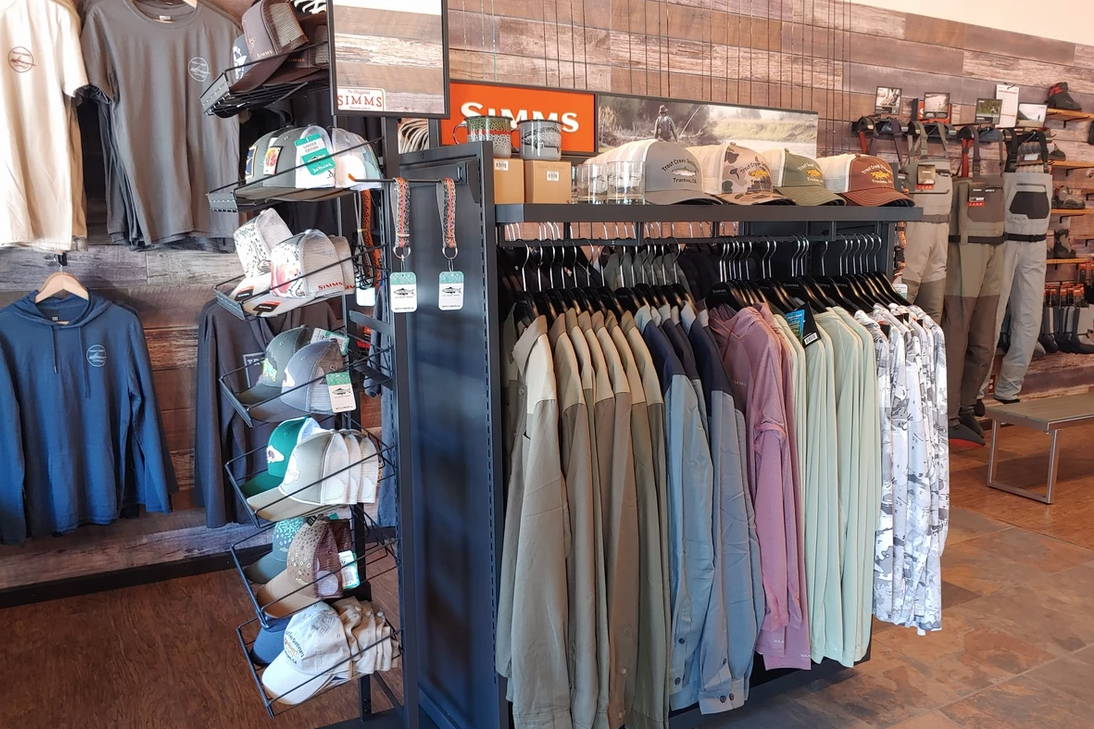 The shop is loaded with a complete selection of gear to outfit you from head to toe and everything in between. We've carefully curated our selection of products from national brands and hand-crafted locally made gear.
Whether you're a seasoned guide looking to share a few stories, or a curious weekender eager to get started, we welcome you to stop by the shop and talk about fly fishing. We're here to make your experience the best it can be. Check out our blogs to round out your experience.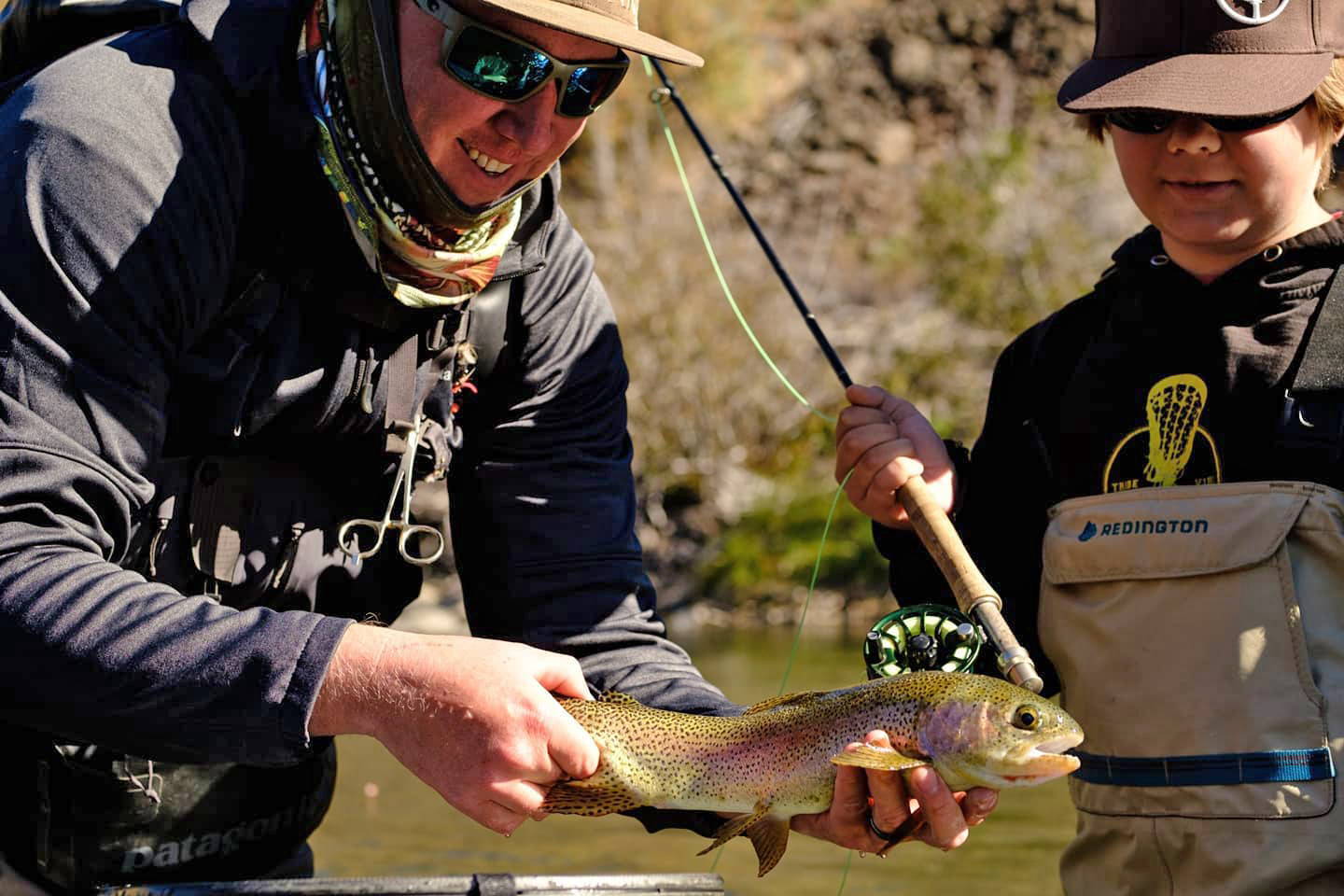 We are your knowledgeable friend that you trust to try out that new spot on the river, and you look forward to the experience knowing that you have been given access to something special.
You are in advanced mode.
You can turn it off in left sidebar. To use advanced options, you will need to enter your own Google Maps API Key.
Get Google API Key
Scott Koper
Born and raised in Truckee, Scott Koper is a true local. He spent his summers catching vibrant-healthy rainbows and browns from the banks of the Truckee River and has always had a great passion for the local fishery. Inline with the culture of Truckee, Scott has always believed that a laid back fly shop is exactly what the town of Truckee needed. As a young adult, Scott left Truckee for a while to pursue a career as a Firefighter and EMT. Once, he completed his training he returned home and began working with Truckee Fire Protection District. While he loved his career, he still had some dreams to pursue.
In 2017, Scott and his father embarked on a trip of a lifetime. They sailed out of San Francisco and headed south towards Mexico. They had a dream to fish together where the water was crystal clear and there was plenty of fish to catch. Scott ended up living in Mexico for nearly 3 years and he spent time volunteering for All Hands and Hearts, an organization that helps communities recover from natural disasters.
After nearly 3 years of travels, Scott returned to Truckee with the excitement of joining his pal Miles Zimmerman for some hometown fishing while executing the dream of opening a fly fishing shop in the heart of historical Truckee California, Trout Creek Outfitters.
MILES ZIMMERMAN
Miles moved to the Truckee Area right out of high school in 2008. Miles learned to fish from his Grandpa who passed on his love of the sport. He describes his Grandfather as a great soul and an excellent trout fisherman and is honored to continue his legacy after his passing in 2019. The sport of Fly Fishing came later as he was introduced to it by a good friend, Scotty Koper. Miles since has made it his goal to fish every lake and stream in North Lake Tahoe. He has spent countless hours exploring and finding new "secret" fishing spots along the way. Unlike other hobbies, Miles considers fishing to be part of his DNA and plans to fish the rest of his life.

Before Trout Creek Outfitters, Miles worked at Mountain Hardware running the Fly Fishing Department. Over the years Miles entrenched himself in the local Fly Fishing scene, talking with anglers, learning the industry and what it takes to run a premier Fly Shop. (All while getting out on the water whenever possible of course). Miles is excited to take his expertise to Trout Creek Outfitters, where he will have more opportunity to spend one-on-one time with fly fishers from all over; sharing his knowledge of how to best fish our local waters. Miles is fulfilling his life's dream and is excited about being a part of establishing TROUT CREEK Outfitters as Truckee's Premier Fly Shop.