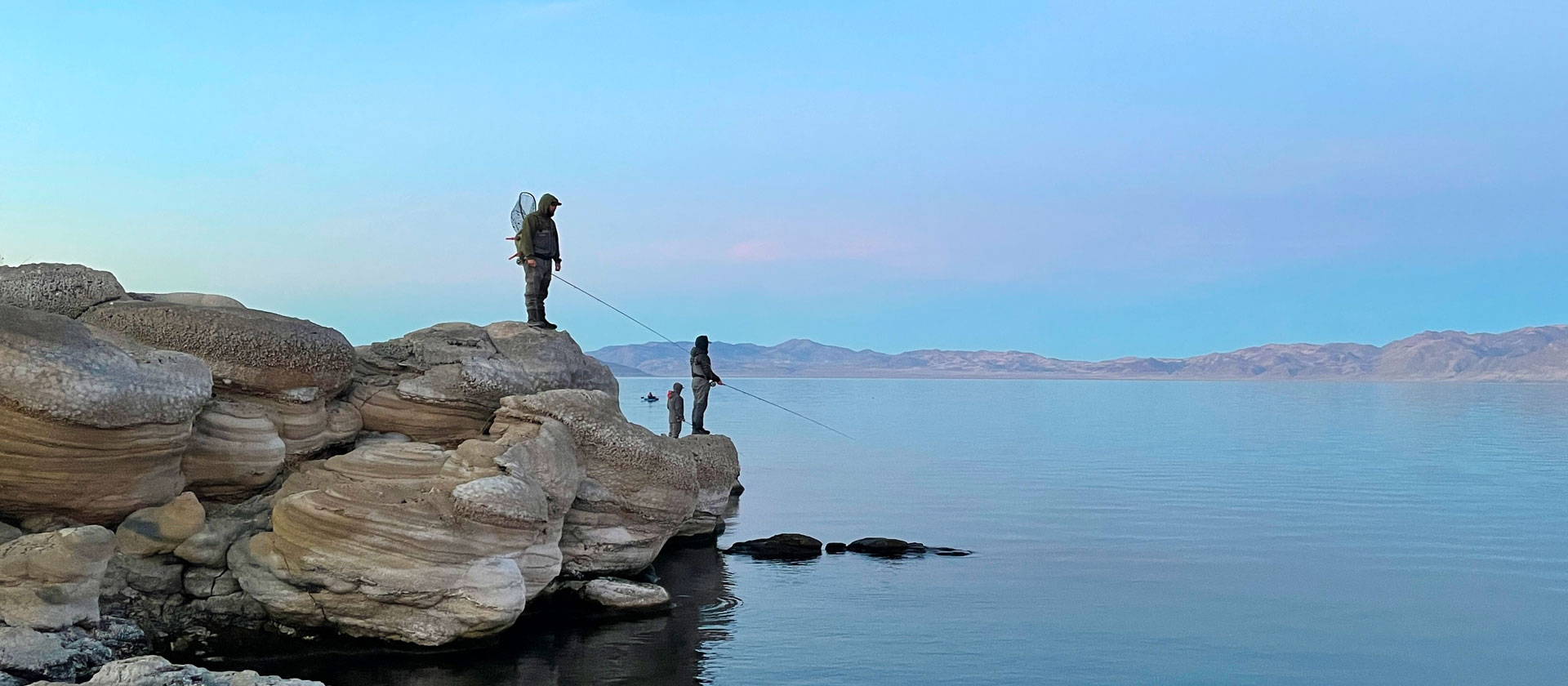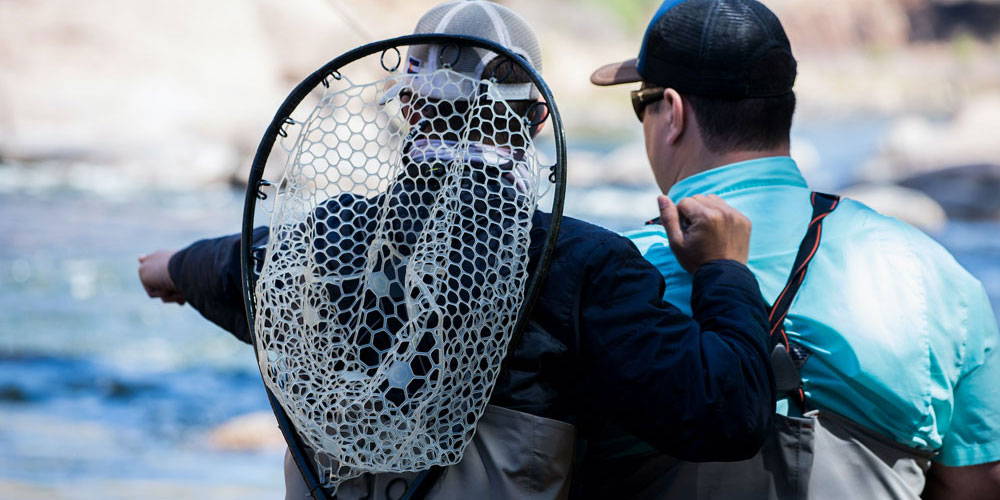 We are pleased to offer a wide variety of guided fly fishing experience to our customers. Whether you are an experienced angler looking for a great day on some new water, or looking for an entry-level experience, our local guides are eager to share what they know. Visit the shop to meet our team, call for more information, or simply fill out the Trip Inquiry Form to get us started on your request.
Based in Truckee, California – we are uniquely located near the region's best wild fishing streams and lakes. With the Truckee River just steps from the fly shop, we are fortunate to have access to one of the world's premier year-round fishing destinations.


Truckee River Guide Trips
From the headwaters at Lake Tahoe, through the town of Truckee and down into Reno Nevada, the 'Big Truckee ' flows more than 120 miles where it ends at Pyramid Lake. This magical fishery is known for larger rainbow trout, big browns, cutthroats, and native whitefish too. Yet the prize of the region resides in Pyramid Lake, where Lahontan Cutthroat Trout can grow to be well over 20 pounds.
In addition to the main Truckee River, our local streams and lakes around Truckee also provide year round excitement to the fly fishing community.

The Truckee River
Little Truckee River
Pyramid Lake
Stampede Reservoir
Boca Reservoir
Prosser Reservoir
Webber Lake
Independence Lake
Truckee is unique in so many ways, including access to hundreds of steams and lakes in the surrounding Sierra Nevada. And just an hour away, in a completely different state and micro climate, Pyramid Lake sits there holding the biggest trout in the west. It's a magical place with rich history. If you're interested in learning more about fishing at Pyramid, take a look at our extended series about fishing at Pyramid Lake. We share the what, how, when and where to fish. And, if you're intrigued, we'd be happy to match you up to one of our guides to help make your day in the basin the best it can be. Call the shop of fill out the form below. The season runs from October 1st to June 30th.

We offer year round trips, classes and clinics. The schedule changes based on interest and weather conditions. Call the shop if you have any questions and we can help lead you in the right direction.